Is revising your manuscript crossing your eyes instead of your Ts?
Do you know something is not quite right, but you're not sure what? Or how to fix it? Or where to start?
We can help. Author Spark editors work one-on-one with writers and embrace the writer's vision. We help deliver your voice, style and artistic goal in short story, memoir, nonfiction, picture book, or novel.

One thing that sets Author Spark's apart from other edits is the Power Edit, which includes a full set of teaching notes to help writers master their craft. Authors also work with an editor to structure the specific working relationship that fits best in your writing life.
We'd like to send you deep-dive practical craft-of-writing articles as soon as they become available on our blog.
What Our Authors Say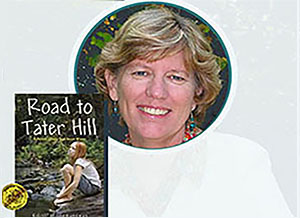 Editor Teresa Crumpton has the global eye for the big picture—what works and what doesn't work. She also has the eagle eye for detail so necessary in the final polishing stage before submission. Without fail, her valuable comments and suggestions are offered with skill, encouragement, honesty, and compassion.
Edith M. Hemingway, MFA in Writing 
Author of Road to Tater Hill 
Delacorte Press
Winner of 2009 Parents' Choice Gold Award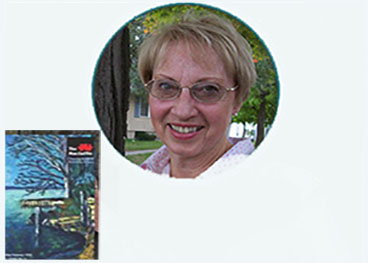 Working one-on-one with a professional editor can be expensive, but as a retired English teacher, I'm familiar with the expertise needed for editing, not just proofreading. Teresa pinpoints my weaknesses such as structure and precise wording. I've published "Lugging Heavy Buckets" in TJCTE , "The Other Biggest Lake" in Messages From the Mitten , "Grudge Match" and "Making Beauty" in the MacGuffin.
Teresa teaches techniques for making good writing great and personalizes them so you can use them in your next work.
Marti Dodge
"Grudge Match"
"Making Beauty"
The MacGuffin Literary Magazine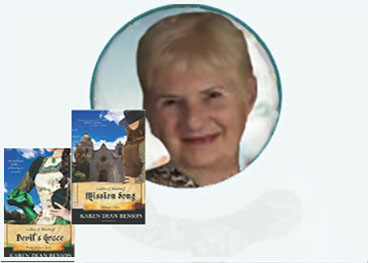 Teresa taught me scene sequencing, conflict building, POV, and much more. Her enthusiasm for my writing brought me back to the joy of fiction. She has the ability to focus on the larger story, character traits, and building to a fantastic climax. Her imagination is out of this world. Based on the first two books, I got a three-book contract. I can thank Teresa for getting me this far.
I've recommended her to other writers looking for a way out of the blues, writers who get bogged down and need a new perspective.  I think she's the greatest.
Karen Dean Benson
Author of Devil's Grace: Renn Arelia's Story (Ladies of Mischief Book)
Satin Romance, 2016
Mission Song: Chenoa's Story  (Ladies of Mischief Book 2)
Satin Romance, 2016
Free Edit for 1st-Time Submitters
Discover Story Magic to Make Your Writing Pop
I'd love to edit for you–a sample so we can see whether the way I work fits for you. Please send me up to three double-spaced pages of your project at Teresa@AuthorSpark.org. This will help me get familiar with your style and your vision.
The pages may be the first three pages or may include a back-of-the-book type blurb with some samples pages. It's also really helpful for me to know how the story ends (if you already know that). Please send as an attachment, double-spaced, one-inch margins, twelve-point font, .doc or .docx format.
I'll edit the three pages and respond by email, providing a markup and a report. When you're ready we can schedule a free 30-minute phone conference to discuss your project and possible strategies.
Your writing project deserves a clearly thought-out plan of action. This is your chance to see whether I fit in with your work-style. I'll share suggestions, ask questions, and recommend a possible next step.